All productions arise from a continue technical collaboration with the customer through the methodology APQP (Advanced Product Quality Planning).
Already from project phase, functionality and reliability of the product is best ensured applying the technique Failure Mode Effects Analisys (FMEA).
The technical drawings of products are made by the Technical Department, with indications by the customer, as the first prototypes from the prototypes laboratory.

The qualification of the product is made using the PPAP standard (Production Part Approval Process).
Also Comind make technical assistance in all plants of its customers, making use of a circuit of international companies already present in the area, with proven expertise and capacity.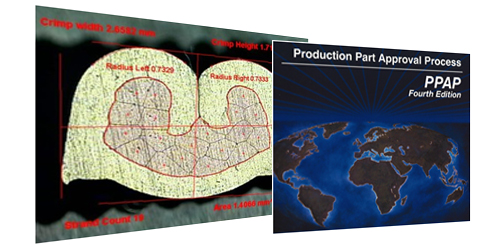 Registered office
Via di valle Lupara n° 10 - 00148 - Roma
Productive Plant 1
SP 246 Zona Industriale di Alife, 81011 Alife , CE,  Italy

Tel. PBX: 0823 788867 | 0823 783172

Fax 0823 787382

Productive Plant 2

Via Torrione n. 1, 81011 Alife , CE, Italy

Tel. 0823 783547 Fax 0823 783547

E-mail :info@comind-srl.it